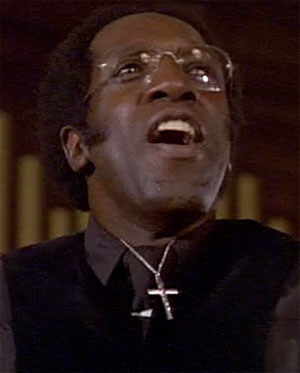 The reverend is the heart and soul of the Pisces and his is played by the Clown Prince of basketball, the amazing Meadowlark Lemon. When the reverend hears about the open tryouts, he hears a calling to go join the team. Supported by the sisters of the church, he plays the high post with style.
I had the great fortune to meet and have dinner with Meadowlark a few years ago in Vegas. They tell you to never meet your idols and most of the time, they're right. But he was such a great and decent guy, he failed to disappoint. It was also great to hear that the The Fish That Saved Pittsburgh is one of HIS all time favorite movies too. I hope he likes the site.
Learn more about Meadowlark Lemon on Wikipedia by CLICKING HERE!